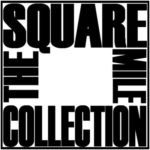 As dealers (and collectors ourselves) our dream is to be offered a truly sensational set of comics, particularly when it's a true vintage collection from an original owner. Such is what happened with an early Silver Age collection offered to us in late 2019 from an original owner within the City of London. Our collective jaws dropped with astonishment at the quality and condition of the comics on offer. Having sealed the acquisition of this collection, we released it in instalments every week from November 2019 to July 2020, including a hiatus due to the COVID-19 pandemic lockdown. We called it the 'Square Mile Collection' so you could easily identify comics from it as we listed them.
The original owner of this collection purchased the comics when new, read them at the time and kept them in storage since the 1960s. When we viewed and valued them, we were stunned at the freshness and vibrancy of the cover colours and page quality; even those with minor reading and handling wear are vastly superior to the majority of comics that have been in circulation since the 1960s. The average grade is well above Fine, with many much nicer.
The Square Mile collection consists of 71 Marvel and DC comics (mainly) across many titles, including lots of key and early issues. To commemorate this auspicious collection, each comic comes branded with a special label and certificate of authenticity verifying it as part of the Square Mile Collection. Although the majority of issues sold quickly as they came on the market, some are still available and can be found marked as such in our catalogue. Your chance to grab a piece of comics' history!

All the comics from the Square Mile Collection are shown below. (NB this includes items that have sold — please refer to our catalogue for details of those still available)