American Update: The Bute Collection: EC's Weird Science-Fantasy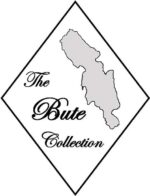 *EC: We kick off this week's foray into the Bute Collection with two issues of EC's Weird Science-Fantasy. By the time Weird Science and Weird Fantasy were merged with issue #23, the classic EC creators were truly at the height of their powers, and the seven issues of Weird Science-Fantasy are truly to be prized. Here we have #26, the famous Flying Saucer Report special issue, with art by Al Feldstein (cover), Wally Wood, Reed Crandall, Joe Orlando and George Evans. Plus #27, with art by Wally Wood (including a great space girl and BEM cover), Reed Crandall, Jack Kamen and Joe Orlando.
IN THIS UPDATE: WEIRD SCIENCE-FANTASY
#26 PR/FA £30 Covers detached and separated, but taped around base of spine. Some chips out and small creases around cover edges, but decent pages. SOLD
#27 GD £100 (PICTURED) Wear and creasing at cover edges, particularly around staple area, but cover still firmly attached. Centrefold off at bottom staple. Unspoilt cover image and decent pages.