American Update: The Bute Collection: The Green Lama 1944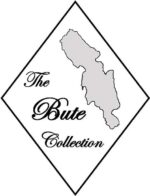 *Miscellaneous 1940-1959: A curiosity from the prestigious Bute Collection this week: The Green Lama was a quirky super-hero published by Spark/Pize commencing in 1944 and lasting for 8 issues. He starred in an anthology title that featured him on cover and lead, backed up by such diverse series such as Boy Champions, Rick Masters, Lieut. Hercules, Angus Mac Erc and others. The Green Lama himself however is the star of the show, with the superb artwork of Mac Raboy gracing both the covers and the stories. For those that need to know, the Lama derived his powers from the Tibetan mystics rather than from being bitten by a radioactive camelid ungulate. Low grades on these issues make them very affordable sidebars in comics' history.
PICTURED: THE GREEN LAMA ALL SOLD
#1 FA £60 Top half of back cover missing; remainder detached off both staples. Some corner creasing but strong cover image.
#2 FA/GD £50 Great WWII cover. Long spine splits. mostly detached from staples. Strong cover image.
#3 FA/GD £35 Front cover held on (just to top staple); back cover detached. Strong cover image.
#5 FA/GD £35 Great WWII cover. Fully taped spine; interior margin staining. Strong cover image.