American Comics Update: The Bute Collection/Quirky Corner: Fantastic Four #110 Green Printing Error Variant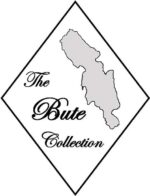 *Marvel: The Bute Collection brings us a quirky oddity this week. Perhaps one of the most infamous printing errors occured with Fantastic Four #110. Two of the 4 ink colours (magenta, cyan, yellow and black) used to create all the colours on the cover (they are mixed at various percentages) were applied to the wrong plates before printing. It appears that a relatively small number of these 'green printing variants' were circulated before the error was corrected on the majority of the print run. Some copies must even been exported, since our example here bears a pence stamp. The copy shown on the left here is the corrected 'regular' version. Below is the error version. Perhaps a great acquisition for the FF fan who has it all. The story, by the way, is a real doozy featuring Agatha Harkness, Annihilus and the Negative Zone. Both regular and variant are available; high resolution images for the green error variant are available on request.
PICTURED: FANTASTIC FOUR
#110 (above) FN+ p £23 Regular edition. Pence stamped. SOLD
#110 (below) FN- p £575 Green Printing Error Variant. Pence stamped. Nice copy with good (if odd!) colours and gloss. Firmly attached staples, supple off-white pages. Minor edge wear and very slight corner blunting, with a small dink at the spine bottom where a tiny crease across the very edge just breaks colour.