American Update: The Good Doctor Collection: Mighty Marvel Firsts: Avengers Annuals #1 & #2 with Debut of Scarlet Centurion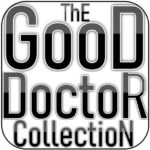 *Marvel: The first two Avengers Annuals ('King-Size Specials') from the Good Doctor Collection presented this week. In #1, the Old Avengers team-up with the New Avengers to face a barrage of super-villains led by the Mandarin and in #2, the Old Avengers face off against the New Avengers as a result of the machinations of the Scarlet Centurion, one of the convoluted aspects of Kang, who debuts in this issue. Two cracking extra-lenth tales.
IN THIS UPDATE: AVENGERS ANNUAL
#1 VG+ £23.75 Solid squarebound spine, bright and glossy, diagonal crease (approx 8-10cm) across cover faintly breaks colour. Small scuff at right edge. SOLD
#2 VF £145 (PICTURED) Solid squarebound spine, flat, tight and glossy, lustrous unmarked black background. Tiny suggestion of very minor glue puckering at spine. Excellent copy.